Property Management
---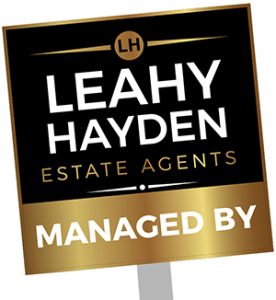 Managing a rental property effectively is time consuming, arranging advertising, viewings, vetting tenants, chasing rent, taking phone calls, dealing with repairs, keeping up to date with all the rules and regulations- do you really want the hassle? Not to mention the cost of getting it wrong could cost you thousands of euro in lost rent or RTB fines.
If you live abroad or are simply too busy with work and family life to deal with the headaches – we are here to help, leave the day to day management of your property to us. You could say we offer the ultimate headache relief for landlords!
We are one of Ireland's leading rental experts. We are licensed and regulated and our experience,  knowledge, expertise and service are second to none.
For a no obligation consultation on your property contact us today.
Our full property management service includes:
Appraisal & Advice – We will advise you on the achievable rent for your property and help to maximise your rental income. We will conduct a free audit of your property to check compliance with latest regulations and provide advise to ensure you are compliant with the latest RTB rules
Expert Marketing –  We will provide advice on how to prepare your property in order to achieve the highest possible rental income. We will photograph your property and prepare the advertising. Remember not all property marketing is the same!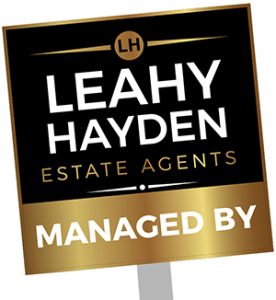 Viewings – We will conduct accompanied viewings. We will find the right tenants for your property and we will not compromise on tenant quality.
Tenant Screening & Selection – We will not let any tenant into a property until they have passed our screening process. We follow up on all references and verify the tenants ability to afford the rent.
Lease Contract – Prior to moving in all tenants must sign a lease contract that ensures compliance with regulations but also protects your interests.
Rental Payments – Prior to moving in a standing order is set up for the payment of rent.
Full Inventory – At the commencement of the tenancy we will prepare a full inventory of contents of the property. Unlike other agents we don't charge extra for this service.
Transfer of Utilities – All utility services will transferred into the tenants names at the commencement of the tenancy.
RTB Registration – It is a legal requirement to register all new tenancies with the RTB. We will register the tenancy on your behalf. This costs €90 and the fee is payable by the landlord.
Inspections – We inspect all our managed properties a number of times a year.
Hassle Free – We are the tenants point of contact so you avoid those the hassle of phone calls. We deal with any issues as they arise.
Client Hub –Our bespoke technology system gives you on-line access to your property information 24/7 from anywhere in the world. This includes copies of invoices, inspection reports and lots more..

If you are looking for an agent with the time, resources, experience and expertise to manage your property then contact us today
If you own a portfolio of property and you want to obtain the best expertise on managing the property and maximising the return on your investment then, contact us.
We can offer a full property management service, manage rent reviews or provide advice on marketing. We can advise on renovations and upgrades to improve the rental return.
For a free no obligation consultation call us on 01-669 6006 or click here to send us an on-line message