90% Mortgages on apartments are back – but not for landlords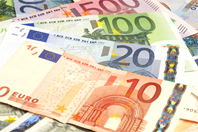 Specialist lender Pepper Money is to loosen its lending criteria by offering mortgages for one-bed apartments and home loans to the self-employed based on one year's accounts.
Pepper, which lends to people with impaired credit histories or those who can't get a mortgage because they work for themselves, is keen to expand its business.
The Australian-owned non-bank lender is also extending its geographical reach to take in more counties below a line from Dublin to Galway.
Pepper's head of sales and marketing Barry Delaney revealed it is to increase its maximum loan amounts to €1.25m for lending in Dublin.
But Mr Delaney denied the loosening of the lending criteria was high risk.
Asked if it was moving into subprime lending, Mr Delaney said: "Not at all.
"Prudential lending and adhering to the rules is incredibly important to us.
"The Central Bank guidelines are never breached."
The Pepper Money executive said mortgages for one-bed apartments would allow first-time buyers to borrow up to 90pc of the property's value, in line with Central Bank rules.
Most banks will only loan up to 80pc of the value of a one-bed apartment, while other lenders will not finance the purchase of a one-bed.
Mr Delaney said that the mortgages for one-beds will be restricted to Dublin initially, but may be extended to other areas in time.
Landlords who are seeking a mortgage for a one-bed apartment will need a deposit of at least 30pc of the property's value, in line with Central Bank rules.
Pepper will allow certain self-employed people to qualify for a mortgage with just one year's financial accounts.
Most lenders require three years of accounts.
Mr Delaney said there would also be a requirement to produce another six months of management accounts.
The lender has rates as low as 3.1pc for residential borrowers.
Broker Michael Dowling, of Dowling Financial, in Dublin, said that this was more competitive than the variable rates offered by Bank of Ireland or Permanent TSB.
Pepper charges the self-employed an extra 0.5pc, he added.
People with an impaired credit history, who are now back on track, are offered variable rates staring from 3.85pc.
Mr Delaney said many of the changes reflect rising property prices.
"We've identified demand for certain types of products and certain categories of borrowers, such as more flexibility for Ireland's self-employed to get a foot on the property ladder, and a more relevant equity release model for refinancers."
Source: Irish Independent